Corona Regulations for the Conference
Apr 4, 2022 by ORGANISERS
As you may have heard by now, the Berlin Senate had all corona regulations relevant to our event lifted last Friday, April 1st.
Considering the high number of new daily infections in Berlin, and the fact that many people still feel uncomfortable in large events without some measures of protection, we had an internal discussion in which we decided to reach out to you, our community attending the conference, and ask for your preferences.
We sent a survey to all 1006 registered attendees [1] on Friday, April 1st and received 503 unique responses by Sunday, April 3rd. We also reviewed the comments provided by the community in the survey. We want to thank everyone who answered the survey on such short notice! It was very helpful to get an idea of your preferences. The results are as follows:
We asked:
1) At the time of the ticket sale, the official rules required 2G+ (vaccinated or recovered plus test/booster). Would it be possible for you now to meet a 2G (vaccinated or recovered) requirement during the event?
2) To reduce the risk, and promote general safety, we are considering two options regarding masks. Which would you prefer?
50.3.% Masks are required when walking around, and talking to people. But can be removed when eating or drinking.
36.8 % Masks are recommended to use, but not required. It is a personal choice.
12.9 % You are indifferent between the two options.were are indifferent
Screening the comments we came across few voices against having masks at all.
Regulations for the Conference
Based on this the organizers team decided on the following regulations for the conference, which are applicable to all attendees:
To participate in the conference, attendees will need to meet the 3G standard. That means you need to be either fully vaccinated (by a vaccine that is recognized officially in Germany), recovered (Up to 3 months ago with an official certificate) or tested with an official rapid test in the last 24 hours (not a home test). See links for more details on the fine print (it is Germany after all 😉) [2]
Masks are required throughout the conference venue, except when eating and drinking. FFP2/N95/KN95 masks are recommended, surgical masks are also accepted. Masks with valves are not permissible.
We encourage you to make good use of the hand sanitizers available throughout our venue, and the free daily tests available throughout the city.
If you have cold symptoms, please do not attend the conference.Further instruction on what to do will be shared via the attendee briefing before the conference.
We are happy to inform you that our venue, the bcc, has an air filtration system installed.
In case you feel uncomfortable with the regulations above please cancel your ticket or change your ticket to remote at your earliest convenience, Friday, April 8 12:00 CEST the latest.
This does not apply to tickets purchased on April 6 or after.
See our FAQs for details:
This won't affect Child Care.
These regulations also apply to all employees of the bcc and all suppliers in the building.
Again, thank you for your understanding.
The PyConDE & PyData Berlin 2022 organizers
[1] not all tickets were assigned at this day, yet [2] 3G means only those who are recently recovered, are fully vaccinated or tested with a rapid are allowed the venue. Read more on Wikipedia, with the exception that the Jannsen Vaccine with only a single dose is not enough anymore to be considered fully vaccinated, and requires a second dose with a mRNA vaccine.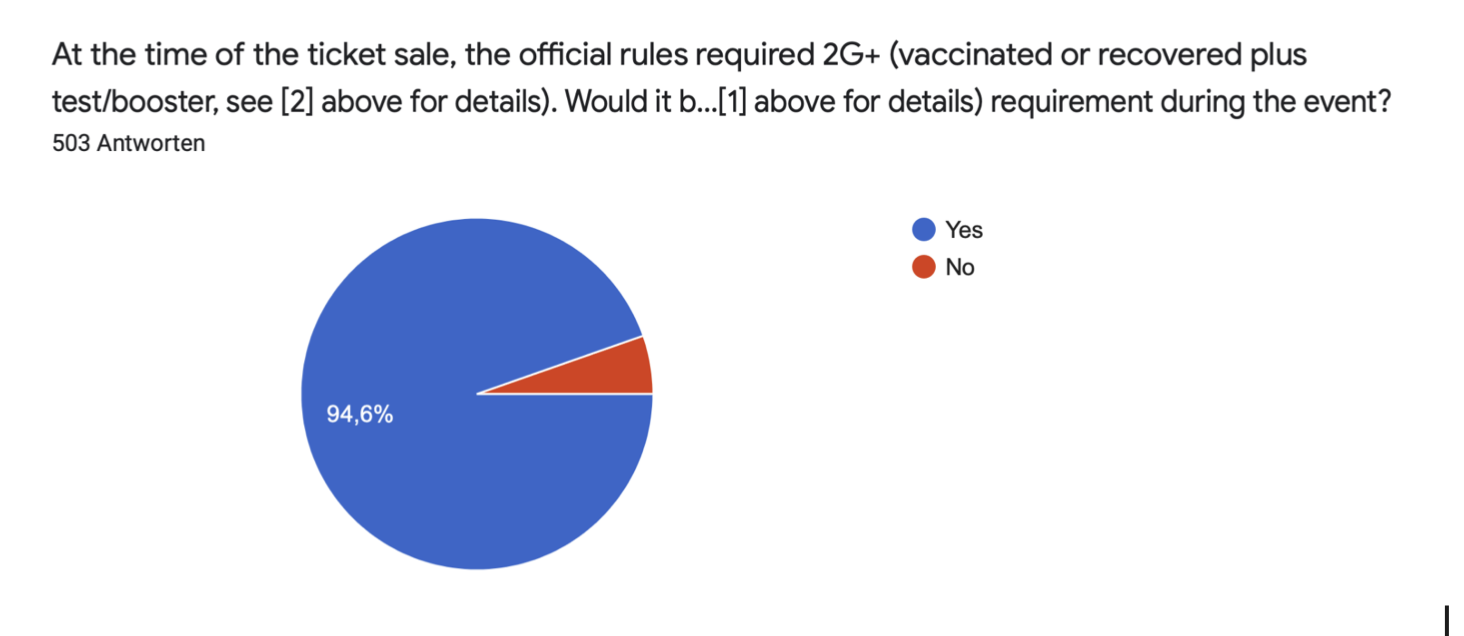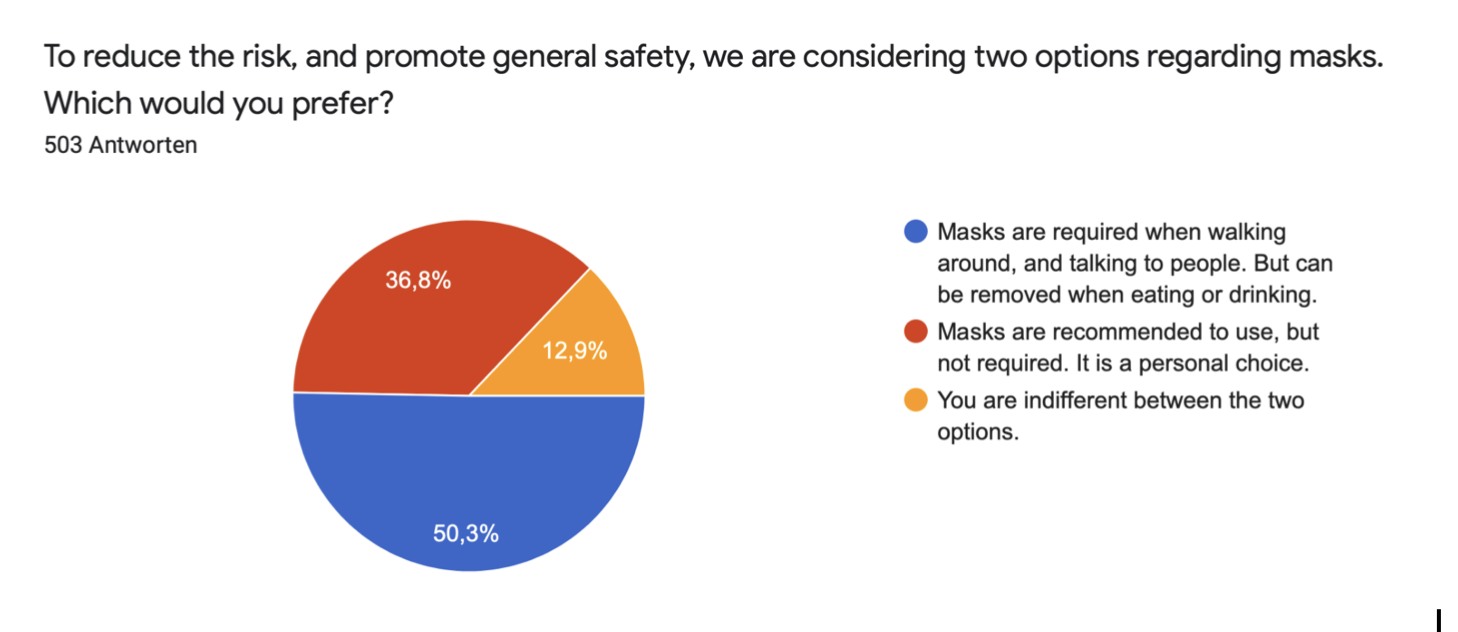 )